New automatic working center for soles skiving, decoration, jordan, channelling and grooving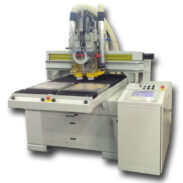 Universal working center, Soles system with two spindles for digging, with turning head for decoration, channelling and special working with blade.
Universal working center, sole shaping machine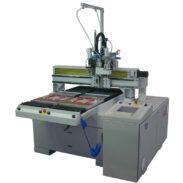 Centro di lavoro a controllo numerico per incollaggio.
P.170: is a five-axis machining center designed for milling the outer edge of the sole, with the possibility of performing various types of edge inclination thanks to the use of a sophisticated five-axis CNC interpolated.
Sole edge dyeing machine, with philters exhausting system for the removal of the paint residuals, equipped with two different dry philters.
Semiautomatic pretrimming P. 50 N for the trimming of the eather and syinthetic soles, with or without attached heel, or only heels.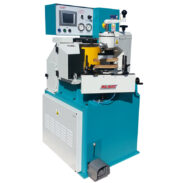 Sole edge semiautomatic premilling machine to mill plain soles, heeled soles and even welted soles
Half-automatic pre-trimming machine for the trimming of soles and soles with welt or heel applied.